SWIMMING CANADA
"Week-long Best Fest 'invaluable' for open water swimmers"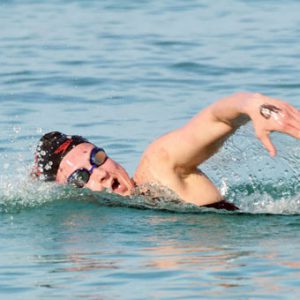 COLONIA SANT JORDI, Spain – Canadian head coach Mark Perry was proud of his team, which won three of four divisions Saturday in the Colonia Classic, the final events of the BestFest open water festival on the picturesque Spanish island of Mallorca.
Read the full article here.
---
OUTDOOR SWIMMERS MAGAZINE – "SIMPLY THE BEST"
Read the full article on Outdoor Swimmers Magazine about BEST Fest.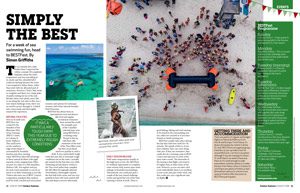 Or visit: outdoorswimmer.com
---
OUTDOOR SWIMMERS MAGAZINE – "ESCAPE THE POOL"
THE OUTDOOR SWIMMERS GUIDE TO OUTDOOR SWIMMING FOR BEGINNERS
The 32 page guide is designed to help you make that transition from pool to pond. Contents include: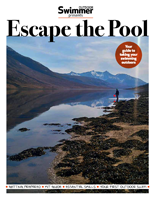 -> Download the guide
How is outdoor swimming different?
How good a swimmer do you need to be?
Your first outdoor swim.
Becoming more confident and competent.
Keeping safe and healthy in open water.
What kit do you need?
Choosing a wetsuit.
Next steps.
Also available as a free download (for PC and tablets) through the Outdoor Swimmer App.
---
OUTDOOR SWIMMERS MAGAZINE – "BEGINNERS GUIDE"
Outdoor Swimmer, the World's premier open water swimming publication and supporter of BEST Fest (the World's premier week-long open water swimming festival!) have kindly allowed us to re-publish their recent 4 part 'Beginners Guide' to open water swimming.
With grateful thanks to BEST Fest collaborators Outdoor Swimmer. Please visit outdoorswimmer.com for more Open Water Swimming articles and content.
---
Read what the papers and specialised magazines said about BEST Fest.
Videos
These are promo videos for 'Team Italia' organised by Luciano Vietri.
Luciano came to BEST Fest as a solo swimmer, but loved it so much he started organising training and racing trips for other Italian swimmers!
We're looking forward to seeing Team Italia again in 2018.