Breaking News!!
ALL BEST Fest pool sessions will have coaches available to offer technique advice and structured training. Whether you want to improve your body position, breathing, kick or fitness, we've lined up some fantastic help!
Check out our schedule page for all session timings and don't forget to sign up on arrival at BEST Fest 2022. All sessions also include un-coached 'free swim' lanes if you just want to do your own thing. Coached or un-coached, they're all FREE TO BEST Fest entrants!
Meet our previous coaches below. 2022 info coming soon!
Jazz Carlin
Jazmin 'Jazz' Carlin is a British swimming sensation who became a double Olympic Silver medallist at the Rio 2016 games. Prior to this Jazz won double Gold at the European Short Course Championships (2015) in the 400m and 800m freestyle, Bronze at the World Championships in Kazan (2015), three Silver and one Gold World Cup medals and three Gold Medals at the 2015 British Championships. Before 2015 Jazz also won Silver at the World Championships in Doha (2014), two Gold medals at the European Championships in Berlin, and a Gold medal at the Glasgow Commonwealth Games. Jazz is currently mixing pool with open water swimming and is joining the BEST Fest 2019 team with number of FINA Grand Prix events under her cap and a recent 10km race at the Glasgow 2018 European Championships.
---
Dani Rowe
At the age of 14, Dani joined the British Cycling Talent Team and progressed on to the Junior Olympic Development Programme (ODP), initially as a sprint cyclist before transferring to the endurance side. Her work ethic, coupled with the 'no stone left unturned' mentality to training resulted in Dani becoming 2011 World Champion in the 3km Team Pursuit with Laura Trott and Wendy Houvenhagel, establishing herself as a world-class athlete. At the same championships, Dani won a bronze medal in the scratch race, making her the most successful British Athlete at the Apeldoorn World Championships, 2011. Dani went on to win three more World Championship Gold's, along with a handful of European and British Championship medals and titles. However, Olympic Gold in the Team Pursuit, London 2012 sits as Dani's biggest achievement in the sport. Now retired from racing, Dani is taking on new sporting challenges, starting with BEST Fest!
---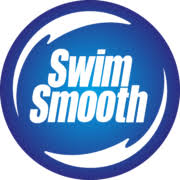 Paul Newsome (Swim Smooth – Head Coach & Director, Australia)
Paul founded Swim Smooth in 2004 after an extensive racing and coaching background in swimming and triathlon. He now leads the coaching at Swim Smooth's Australian base in Perth, WA, with a focus on technique, swim fitness and open water skills. Paul has been a stroke correction pioneer since 2000 and describes this as his passion and specialism – so he's perfectly placed to help BEST Fest swimmers develop their training and racing abilities! Paul swam the English Channel in 2011 and won the prestigious 46km Manhattan Island Marathon Swim in 2013.
---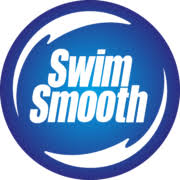 Adam Young (Swim Smooth – Head Coach & Director, UK)
A former age group triathlete and swimmer, Head Coach Adam Young became a partner in Swim Smooth in 2008 and heads up Swim Smooth's coaching in the UK. Adam is the brains behind 'Mr Smooth' (see www.swimsmooth.com), most of what you see on Swim Smooth's website and the fantastic Swim Smooth app www.swimsmooth.guru! Adam is described as a reformed 'Overglider', so knows exactly what it takes to analyse and correct the technical elements of your stroke that will make the biggest difference to your efficiency and speed.
---
Alex Studzinski
Alex is a prolific, professional open water swimmer from Germany. With a CV that boasts podium places in races all over the World; from Waikiki to Lake Windermere; 1 mile to dozens of km's; from the FINA Grand Prix series to the German National Champion title – he's been there, done it and got the swim hat! He's also been an Elite BEST Fester from the very beginning; always in the mix for the podium and an expert in measuring his effort to get the right result. Alex is the only person we know to have been 'stung' by a Sea Cucumber, but you'll only hear about that by joining one of his sessions!
---
Beatrix Studzinski
Beatrix has an impressive pool swimming background at German National level, including multiple individual & relay team National titles and records. At her peak, she raced at the FINA World Cup and has also been successful at University and Masters level. A switch of focus to open water saw medals won at the Great Swim Series and Henley Swim (UK), Waikiki Rough Water Swim (Hawaii), BEST Fest (Mallorca!) and others. As one half of our dynamic German duo by being married to Alex, Beatrix (previously Beatrix Eisel) has a wonderful coaching manner that swimmers respond to and really benefit from.
---
Nicola Bainbridge
Nicola is a UK based ASA Level 3 Senior Coach, Level 2 Swimming Teacher and Open Water Coach. She is also a Swim England tutor for both Level 1 & 2 teaching, coaching and open water swimming qualifications. In addition to this, she also coaches in a club environment in the West Midlands. As an ex-junior, senior and Masters competitive swimmer, Nicola enjoys working with swimmers of all ages and abilities to improve their skills and techniques to create good habits and long term improvements.
---
Chris Greenhalgh
Chris is an ASA level 2 qualified swimming and open water coach from West Suffolk Swimming Club. A Best Centre regular with a love for open water – having been a Regional open water champion and annual BEST Fest competitor – Chris has plenty of hands-on experience swimming with and coaching others. Part of the coaching team at the East Region open water talent camp, his knowledge has been underpinned by exposure to a host of swimming and coaching legends during his time with the BEST Med team. So, you're in great hands whether in our pool, or in the beautiful Mediterranean Sea.
SEE YOU THERE!