We'll be celebrating our sponsor partnership with HEAD by offering a range of unique, custom, co-branded swimwear during BEST Fest 2019!
Available as a Female costume, Female 2-piece, Male trunk and Male short, these exclusive designs feature the BEST Fest logo and are offered in a striking black/blue/orange and white palette.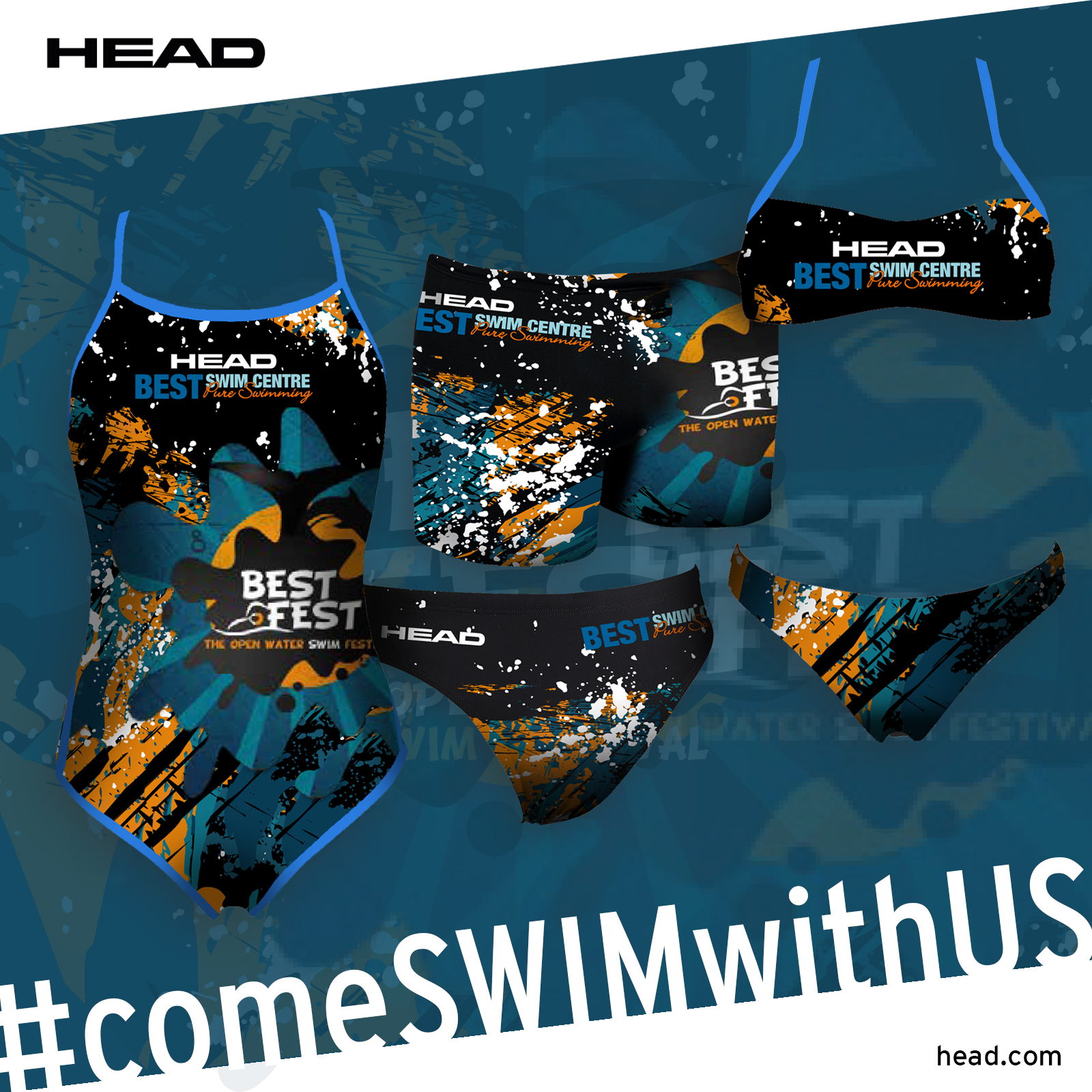 We'll also have a range of our own fantastic event t-shirts, available in both male and female cuts. Constructed from technical fabric, these wicking and quick drying garments are a must for all BEST Fest swimmers, bearing a striking new logo on the front a full event listings on the back. We'll have a limited stock of all items and expect them to sell quickly, so grab them while you can!